Celebration of Smiles Fundraiser
Saturday, April 21, 2012
10:00 am - 5:00 pm
Portraits for a Purpose by Natural-Beauty Photography will be hosting another party fundraiser. This fundraiser is raising funds for Operation Smile who fixes cleft lips, cleft palates and other facial deformities. This is actually a national fundraiser participated in by many Professional Photographer of America (PPA) Members.
The portraits for this fundraiser are focused on you and your smile. These portraits will be taken throughout the day on your choice of several basic backgrounds. We are only taking portraits of individuals for this fundraiser.
We plan on taking up to 10 - 20 pictures of each individual in a few different poses in about a 5 - 10 minute time span. Shortly after getting your portraits taken, you'll have the option to see the unedited images and place your order. If you don't have time, we will setup an appointment for you to look at them in the next few days. We will edit the images before having them printed. The portraits will be available for pickup or delivery within 2 weeks.
During the fundraiser, we will also have free refreshments available for you while you're waiting to get your portraits taken, see your portraits or even after you've placed your order. You're welcome to come in and stay a while - visit with others and just have a great time.
The way PPA runs this particular fundraiser, we request at least a $24 donation for your mini session. This will also include a 5"x7" portrait. 100% of this $24 donation will go to Operation Smile. We are taking it one step further. We will also be donating 40% of the pre-tax sales of any additional portraits that you purchase.

Links
Celebration of Smiles Fundraiser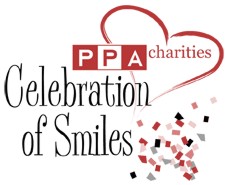 If you can't make it to the fundraiser, donations are always welcome. Checks can be made payable to Operation Smile. Our mailing address is
Natural-Beauty Photography
1515 Stone St.
Falls City, NE 68355
We will always give 100% of donations to the organization we are doing the fundraisers for.